Get the free mobile app
How to access the course on mobile
You can access all your baseball drill videos easily at the batting cage or wherever you are through your mobile device.
On ANY device (include Android), you can use a mobile browser like Safari or Google Chrome.
For a more convenient option, anyone with an iPhone or iPad can download the free mobile app.
Why should I get the Teachable mobile app?
Watch the hitting drill videos anywhere you have a signal, like the baseball field or cage
Easily view the full ebook any time
Save space on your phone. With the app, you can view the full ebook any time you want WITHOUT having to save it to your phone.
How to Download the App
Option 1 - On your device, click this link https://itunes.apple.com/us/app/teachable-online-c...
Option 2 - Find it in the App Store
Here are instructions for getting the Teachable app onto your iPhone or iPad.
On your ios mobile device, go to the app store and search for "Teachable"
Download to your mobile device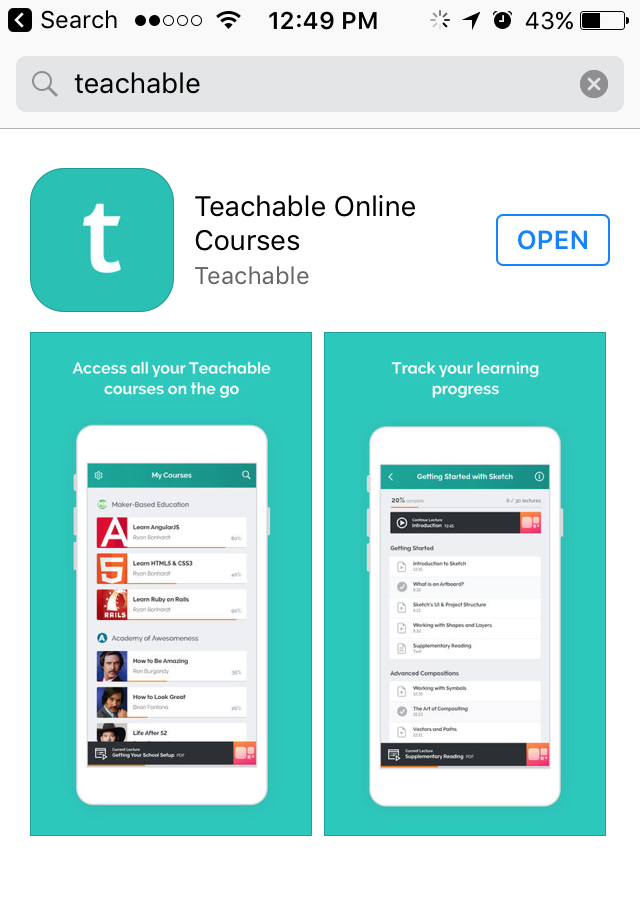 3. Open the app and login using the same credentials you created when you signed up for this course (You'll only need to do this once; If your login credentials are working, follow these the steps below)
After that, you should see "Hitting Drills for a Batting Tee" and be able to view all of the course content right through the app!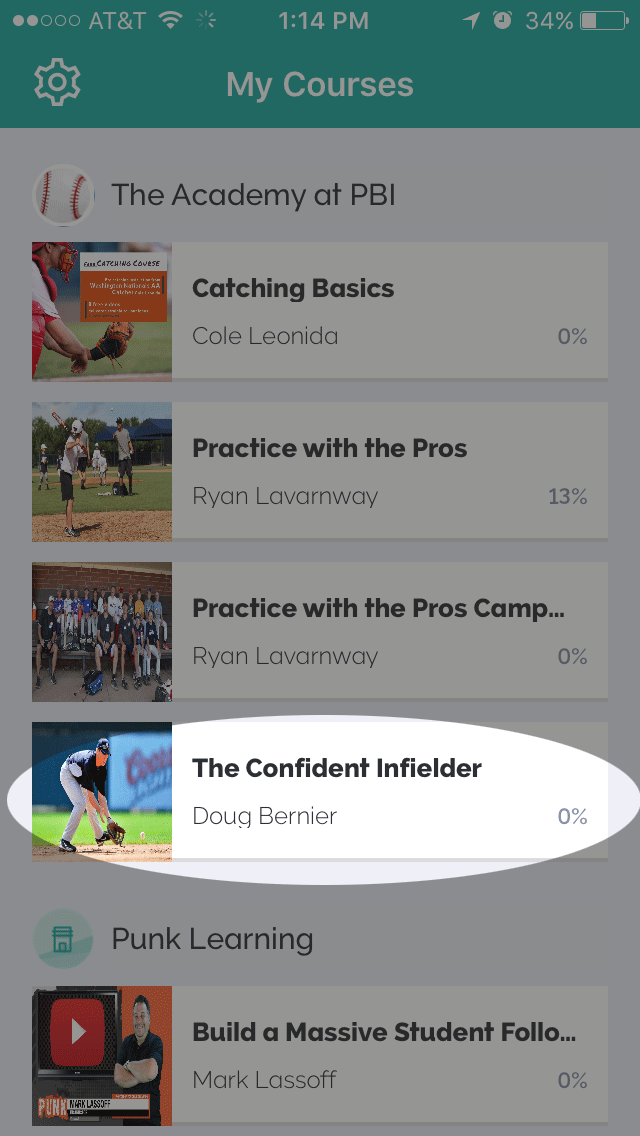 One last thing...
If your login credentials don't work at first, it's because you didn't enable your MyTeachable account when you joined The Academy at PBI.
The good news is that it's a simple, one-time fix, and then you'll have no trouble logging into the app with your current credentials.  
You need to connect to your "MyTeachable" account which is what will allow your Academy at PBI account to work for Teachable. (It may even ask you to do that when you first login. If so, just select "yes, enable MyTeachable.")
If you don't see a message like that when you login, all you need to do is follow the instructions below:
---- How to enable your "My Teachable" account -------
Log into https://academy.probaseballinsider.com/ on your desktop or laptop.
You'll see their student dashboard with the courses you've purchased. Please see the following screenshot link for reference: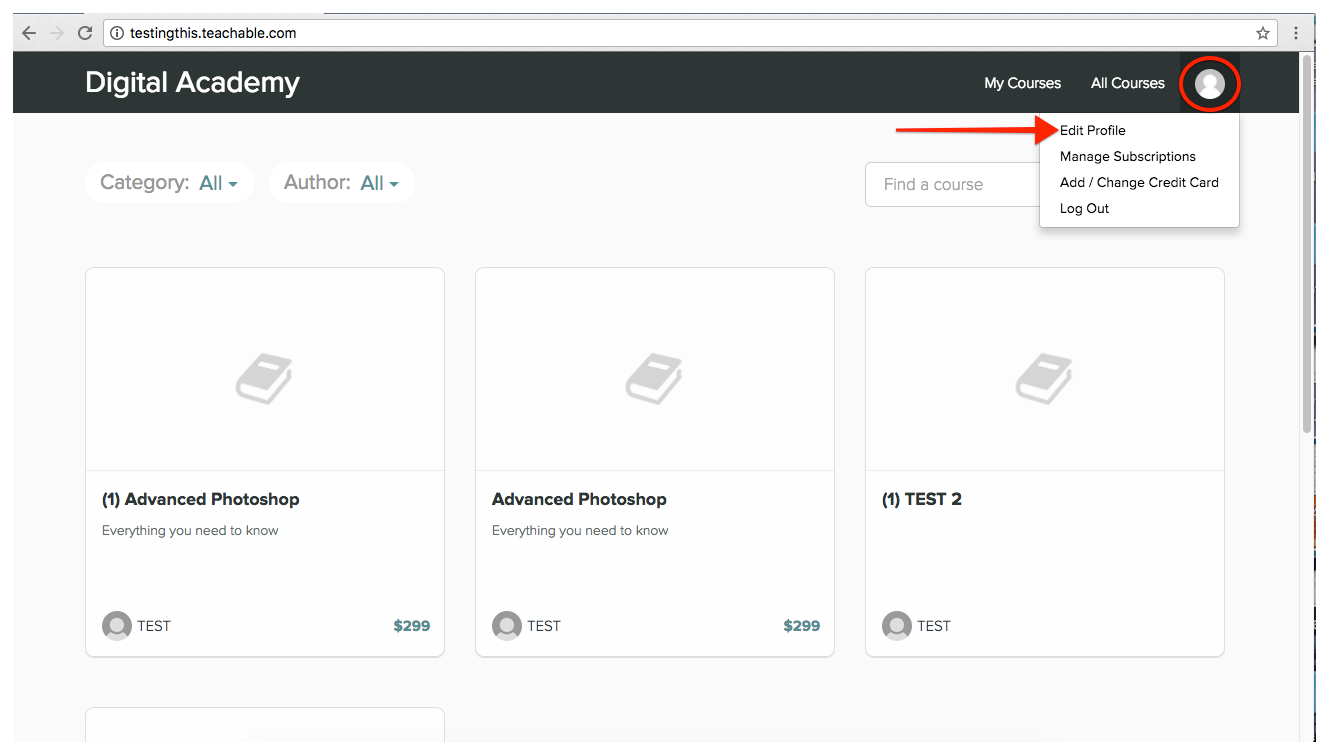 On the top right corner, you'll see their profile icon. Click on the icon and select the Edit Profile from the dropdown menu. Finally, connect the account to make it myTeachable enabled. See the following screenshot link for reference: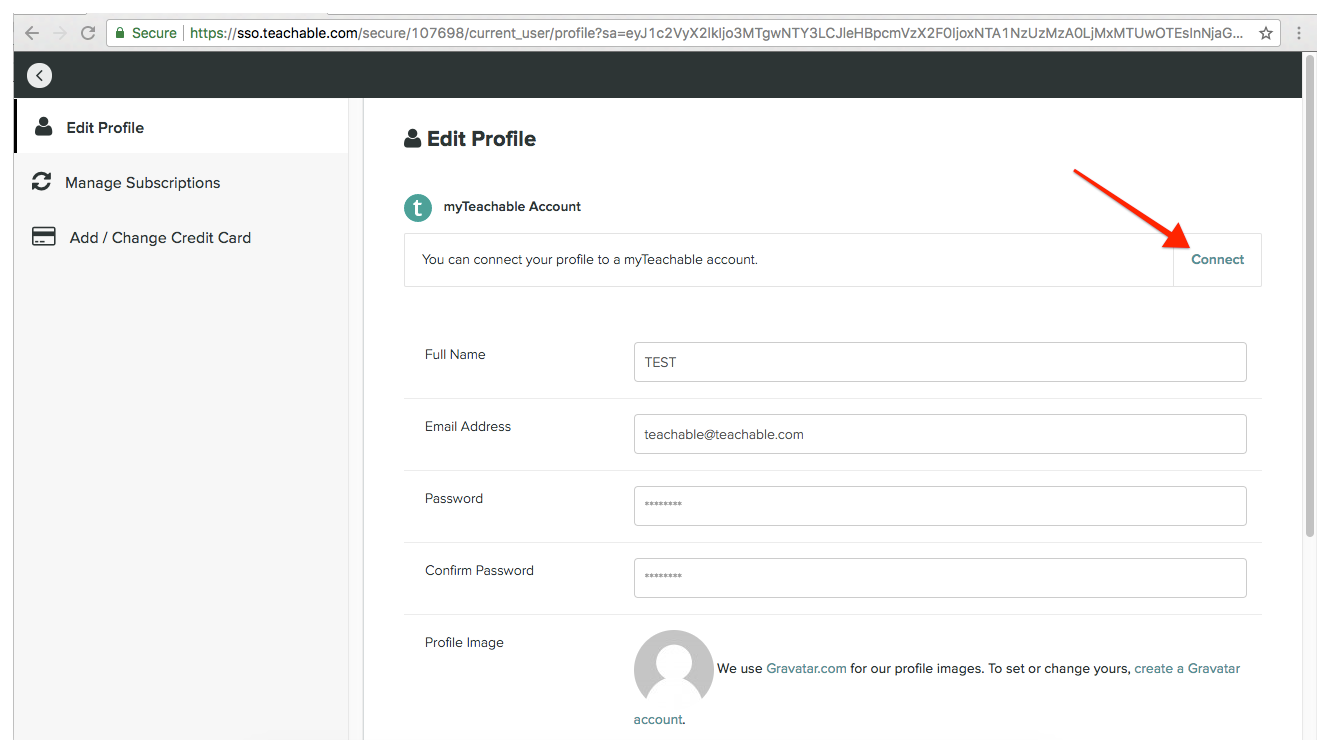 Now that the account is myTeachable enabled, you should be able to log into the app and see all the courses.
------
If you have any trouble, let me know. I'm here to help! You can reach out to me at [email protected]
Sarah